The Driving Companion
System of Car Control

The method of driving which is described in this chapter is the safest and most efficient way to drive a motor vehicle. When you undertake either the VORT or the CBT&A course you will be expected to drive in this manner when approaching and negotiating road and traffic hazards or other dangerous situations.
Examples of Hazards:
1. Intersections, roundabouts and traffic lights;
2. Lane changing and overtaking; and
3. Any other action by another road user that could affect your progress.
The System of Car Control is a system or drill, each feature of which shall be considered, in sequence, by the driver at the approach to any hazard.
Listed below are the actions of the System of Car Control in the correct sequence in which they should be considered.
Example 1: The System of Car Control - to turn left or right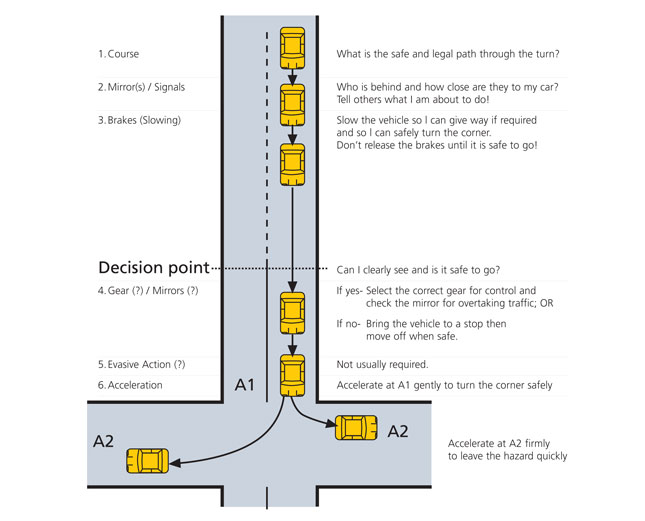 Example 2: The System of Car Control - to change lanes

Example 3: The System of Car Control - to travel straight on at traffic lights

16 - 18
Tags
#learners, #licence, #stages, #beginner